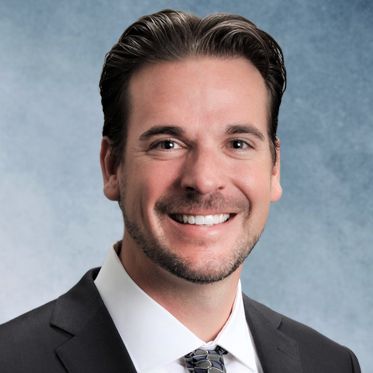 Justin Skinner, JD, MBA is an expert in business, finance, and intellectual property with extensive experience in economic analysis, licensing, and consulting. He applies his expertise in a variety of areas, including strategy, valuation, branding, licensing, and the economic analysis of patents, trademarks, copyrights, trade secrets, rights of publicity, reasonable royalties, breach of contract, commercial success, and others. Mr. Skinner is a Certified Licensing Professional and has written articles relating to licensing and royalties published in l es Nouvelles, The Licensing Book, and Law360 .
Mr. Skinner earned a J.D., magna cum laude, from Thomas Jefferson School of Law, an MBA with a certificate in Financial Planning and B.S. in Business Management from San Diego State University. Mr. Skinner has been a member state bar of California since 2006. 
Mr. Skinner lives in San Diego, California and outside of work, he enjoys surfing, swimming, playing guitar, bass, drums, and going to live music and comedy performances. 

Mr. Skinner has provided expert consulting and analysis in a number of notable contexts, for example:
•Oversight of royalty reporting compliance for more than 1,000 trademark license agreements for brands including General Motors, General Electric, American Airlines, Maytag, and more;
•Valuation of intellectual property and intangible assets relating to the Yosemite National Park trademarks;
•Analysis of rebranding costs for Discovery's TV show "Cake Boss" after a preliminary injunction had been issued requiring the show to change its name;
•Analysis of economic damages in a rights of publicity dispute between Paris Hilton and Hallmark Cards;
•Trademark, copyright, and film rights valuation relating to comic book intellectual property;
•Analysis of economic damages in numerous patent infringement cases with more than $100 million at stake;
•Expert witness evaluation and testimony of trademark infringement and breach of contract damages regarding a jewelry brand license, trademark confusion regarding an international dairy brand, and others.
Mr. Skinner's consulting experience include the following:
• Intellectual property
◦ Trademark infringement
◦ Patent damages
◦ Lost profits
◦ Reasonable royalty
◦ Trade secret misappropriation
◦ Commercial success
◦ Long-felt need
• Litigation
◦ Economic damages
◦ Preliminary injunctions
◦ Irreparable harm
◦ Balance of hardships
◦ Benefit to society
• Competition
◦ Unfair competition
◦ False advertising
◦ Market definition
◦ Competition analysis
◦ Antitrust harm
◦ Unjust enrichment
• And much more
◦ Valuation
◦ Financial analysis
◦ Business impact analysis
◦ Licensing analysis
◦ Royalty analysis
◦ Labor and employment
◦ Breach of contract
◦ Strategic negotiation
◦ Product launches
◦ Market projections
◦ Pricing evaluation
◦ and more…