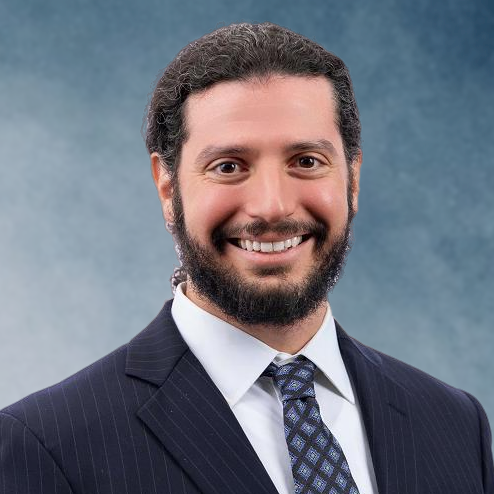 Partner, Economist, and Data Scientist
Mickey Ferri, Ph.D. is an expert in applied business economics with extensive experience in economic analysis, business strategy, and data analysis. Dr. Ferri has served clients and law firms in a variety of industries, including pharmaceuticals, medical devices, education, finance, real estate, software, hardware, cybersecurity, automobiles, natural resources, consumer products, entertainment, and sports. Dr. Ferri was named in the IAM Patent 1000 as a top expert witness for patent cases in 2021 and 2022. Dr. Ferri has been featured in the media as an economics expert and entrepreneur on several occasions, appearing with TechCrunch, NewsNation, CBS, LinkedIn, Venture Beat, and Digital Trends. He provides expert witness testimony and economic consulting in a variety of areas, including:
• Economic damages: lost profits, unjust enrichment, reasonable royalty, loss of value, loss of reputation, business impact
• Intellectual property: patents, trademarks, trade secrets, copyrights, licensing
• Antitrust: monopolization, price discrimination, tying, price fixing, mergers
• Business disputes and competition: breach of contract, tortious interference, economic harm, market definition, unfair competition, false advertising
• Labor economics, discrimination, employment, personal injury, harassment: lost earnings, lost wages, lifetime earnings
• Legal: class action, class certification, fraud, commercial success, irreparable harm
• Business, growth, and strategy: valuation, financial analysis, negotiation, market analysis, company financing, fundraising, startups, technology adoption, growth
Dr. Ferri has served as an economic damages expert or consultant in over 60 cases in United States federal and state courts. As an expert witness, he has submitted over 30 expert reports and declarations. In addition, he has testified in over 10 depositions and trials in federal courts, state courts, and arbitration hearings. Dr. Ferri has launched a sports business consulting practice, where he and his team supported sports organizations in the NBA and MLB on collective bargaining, ticket pricing, sponsorship valuation, and fan engagement.
Dr. Ferri founded two companies in sports, healthcare, and entertainment. Dr. Ferri cofounded Enflux, a YCombinator backed company that developed, marketed, and sold wearable sensors and mobile AI to measure and improve human movement. Dr. Ferri is founder and President of Economics Athletes, which offers services, events, and products to improve lives for athletes using economics, data, and science. Dr. Ferri serves on the Board of Directors of USA Track & Field San Diego as Communications Chair, and he serves as a panelist on the USA Track & Field National Athletics Board of Review.
Dr. Ferri earned his Ph.D. in Economics from the University of Chicago. At Chicago, Dr. Ferri was awarded the Presidential Fellowship, the highest award the university grants to Ph.D. students, as well as the Margaret G. Reid Fellowship for excellence in research relating to consumer behavior. Dr. Ferri has conducted extensive economic research in consumer behavior and market dynamics in entertainment and sports. For example, he analyzed changes in movie consumption and spending in response to the growth of Netflix, Redbox, and the Internet. Dr. Ferri taught numerous courses at the University of Chicago's Department of Economics and the Booth School of Business, including industrial organization, microeconomics, public finance, and the economics of sports. Dr. Ferri graduated summa cum laude with degrees in quantitative economics, mathematics, and computer science from Tufts University.
The following are some examples of Dr. Ferri's expert and consulting projects:
• Breach of contract: Expert economic analysis of lost profits due to alleged breach of contract. Analysis of lost income and lost profits under multiple scenarios, analysis of projected income and expenses, as well as historical income and expenses.
• Patent infringement: Economic analysis of alleged patent infringement related to cybersecurity hardware and software, including firewalls, secure wireless, endpoint security, email security, and secure remote access. Analysis of reasonable royalty, Georgia Pacific factors, license agreements, settlements, and economic damages.
• International Trade Commission: Economic analysis of investment in the United States related to non-invasive FDA approved devices, including investments in plant & equipment, as well as labor & capital.
• Commercial success: Economic analysis of alleged commercial success related to pharmaceuticals for anticoagulant treatment; blocking patents, revenues and profits, forecasted sales, comparisons to expectations, research & development expenses.
• Trade secret misappropriation, breach of contract, fraud, and false advertising: Economic analysis of damages related to trade secret misappropriation, breach of contract, fraud, and false advertising for products and technologies related to 5G communications and microchips.
• Lost wages: Expert economic analysis of damages due to alleged discriminatory enforcement of criminal law; analysis of lost wages for multiple individuals.
What clients say about Dr. Ferri:
Below are excerpts from unsolicited feedback from our clients about Dr. Ferri.
"I can't tell you enough how we have appreciated ALL of your help in our matter."
"Thank you for being an amazing resource throughout this case—we look forward to working with you again in the future!"
Law Firm Associate, San Francisco
"Your damages calculation conclusion was given to the mediator and I am confident it had a profound effect on making the mediator work to resolve this case favorably for our client."
"Hey Mickey, I think you did a wonderful job, and we will be working in the future on a number of additional […] cases. We would love to work with you again"
Law Firm Associate, Chicago
"You guys were the best and Mickey is wonderful."
"Mickey was great, he is great to work with, he has patience and a great demeanor!"
"Thank you for all your help, you have done a tremendous job"
"You guys stepped up for me at a time of need"
"Thanks again Mickey. You guys were the best."
"Hi Mickey, I wanted you to be the first one to know that I settled my case. I believe your declaration was the sole reason why they [tripled] their offer. Thanks for the great expertise you shared with me!"
"Thanks again for all your help with our situation!"
"We polled [the jury after your testimony resulted in a favorable outcome]. They loved you!"
Law firm partner, San Diego
"Dr. Ferri was admitted as an expert in economics. [Dr. Ferri testified that the product was not a commercial success] … The Court finds that [product] has not been a commercial success."
United States District Court, District of New Jersey
"Thank you, Mickey. I appreciate the quick turnaround and I told the team how excellent you did at trial for us."
Law Firm Partner, San Diego
"We speak to our clients to understand what exactly they are looking for, whether it's the valuation of an asset, company acquisition, lawsuit, ongoing litigation, or settlement negotiation."