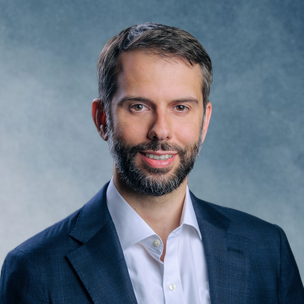 Philip Kline is an expert in intellectual property (IP) licensing, valuation, and damages quantification. He has B.A.s in Economics and International Relations from the University of Southern California, magna cum laude. He is a certified public accountant (CPA) and certified licensing professional (CLP). His leadership in the field of IP licensing has been broadly recognized. He has been named by Intellectual Asset Magazine's (IAM) as one of their "Strategy 300 Global Leaders" and a member of their "Patent 1000" experts.
Mr. Kline has held a variety of leadership positions in industry organizations:
• Liaison from the American Bar Association (ABA), Intellectual Property Law (IPL) Section to the Licensing Executive Society's Intellectual Property Valuation and Standards Committee.
• Chair of the ABA, IPL Section's Monetization and Valuation of IP Committee.
• Chair of the ABA, IPL Section's Economics of the Profession Committee.
• Member of the CLP Exam Development Committee.
• Member of CLP Standards, Admissions, and Recertification Committee.

Since 2007, Mr. Kline has consulted on the following types of projects:
• SEP/FRAND: Mr. Kline has assisted numerous clients in determining fair, reasonable, and non-discriminatory (FRAND) royalty rates for standard essential patents (SEPs). His SEP/FRAND work has covered compliance with the IPR policies of 3GPP, IEEE, and JEDEC among other standard setting organizations. He has consulted on SEP/FRAND issues with companies in the semiconductor, mobile device, telecommunication infrastructure, automotive, and internet-of-things markets. Mr. Kline has experience working on SEP/FRAND projects in the U.S., U.K., and Germany.
• Reasonable royalties: Mr. Kline has worked on numerous projects involving the determination of reasonable royalties in the context of U.S. patent litigation. He is intimately familiar with the Georgia-Pacific factors, the analytic approach, the cost/market/income approaches, issues of license comparability, and apportionment.
• Lost profits: Mr. Kline has worked on numerous projects involving the determination of lost profits in the context of U.S. patent litigation. He is intimately familiar with the Panduit factors including the assessment of demand, alternatives, and capacity.
• Accounting of Profits / Profit Disgorgement: Mr. Kline has worked on numerous design patent, trade dress, trademark, and copyright cases involving an accounting of defendant's profits.
• Expectation damages: Mr. Kline has worked on numerous breach of contract cases involving the quantification of expectation damages.
• Licensing support: Mr. Kline has extensive experience providing licensing support outside the context of litigation. His experience includes deriving appropriate royalty indicators, analyzing alternative royalty structures, drafting licensing presentations, reviewing offers/counter offers, and presenting at negotiations.
What clients say about Mr. Kline:
"Philip, our lawyers are very impressed by your report, especially in such a short time frame."
"First of all, we are impressed by Philip's work."
"Philip – thank you very much! I have only quickly skimmed it – it's very impressive."
"[Your analysis] is incredibly helpful. Appreciate it!"
IAM Patent 1000 and IAM Strategy 300 Global Leaders names Philip Kline as Top Expert Witness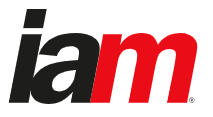 The IAM Patent 1000 focuses exclusively on patent practice and has firmly established itself as the definitive 'go-to' resource for those seeking world-class legal patent expertise. IAM has named Philip Kline as a top expert witness, stating that he has a "high-level knowledge on standard essential patents, alongside many other important topics."
Philip Kline was also named in the IAM Strategy 300 Global leaders list, which showcases top expert in the IP world. IAM maintains that "it is the only resource of its kind acknowledging leaders from across from in-house, private practice and service provider roles. A slot in the 300 is the mark of a professional whose approach to intellectual property is regarded by peers as truly strategic in nature."
Insight Economics congratulates all experts named to the IAM roster!