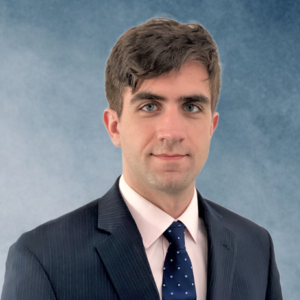 Ryan Penkowski is an experienced economic consultant and Certified Public Accountant (CPA) based in San Diego, California. Mr. Penkowski focuses his consulting practice on intellectual property (IP) valuation. Mr. Penkowski has been recognized as a leading practitioner in patent matters and has been named to the IAM Patent 1000.
Mr. Penkowski specializes in evaluating monetary damages and other economic issues in patent infringement litigation. Mr. Penkowski provides critical economic insights in high-stakes engagements involving complex technologies and products such as semiconductors, mobile devices, networks, cloud computing, streaming media, pharmaceuticals, and medical devices. Mr. Penkowski routinely assesses claims related to lost profits, reasonable royalties, irreparable harm, and commercial success.
Mr. Penkowski also has significant economic consulting experience related to other complex assets and transactions. Mr. Penkowski provides economic analysis in breach of contract, trade secret, copyright, trademark, and competition matters and in the standard essential patent (SEP) and fair, reasonable, and non-discriminatory (FRAND) licensing space. Mr. Penkowski assists clients in a variety of other contexts, including IP portfolio and intangible asset valuation, IP licensing, and prospective M&A. Mr. Penkowski is
a member of X IP, LLC.
Mr. Penkowski holds a Master of Accounting from the University of Michigan, where he graduated with High Distinction, and a B.S. in Management from Case Western Reserve University.
What clients say about Mr. Penkowski:
"Ryan – Once again, thank you for your patience, flexibility, and, most importantly, excellent work in putting together the report in this case. As I mentioned, we think it is excellent work."
"I appreciate you all staying on of top this in a tight turnaround situation."
Law Firm Partner, Chicago
"Thanks for all the great work!"
Law Firm Associate, San Diego
"Thanks so much to you and your team for your hard work on this!"
Law Firm Partner, New York
"This is great, Ryan. Thanks again. We will be filing the brief momentarily."
Law Firm Associate, Chicago
"I really enjoyed working with you and Ryan. I have you on my list of go-to experts."
Law Firm Associate, Houston
"Thanks Ryan. This is great."
Law Firm Partner, San Diego
"Thanks, Ryan! The prompt reply is greatly appreciated, especially on a Friday evening."
Law Firm Partner, Chicago
"Ryan, Y'all are incredible. Thanks very much for this."
"Thank you again for the work on the declaration, and getting that done."
Law Firm Partner, Chicago